Battling Loneliness: How Brazilian Dance Brings Community and Inclusion to Gyms
In today's fast-paced and digitally connected world, loneliness has emerged as a pervasive and concerning epidemic. Despite being more connected than ever through social media and technology, many individuals find themselves feeling isolated and disconnected from meaningful human interactions. This loneliness epidemic has far-reaching consequences on physical and mental health. In this blog post, we will explore the rise of loneliness and how Brazily Dance, with its hot Brazilian beats, can offer an effective solution, fostering a sense of community and inclusion within gyms and their members.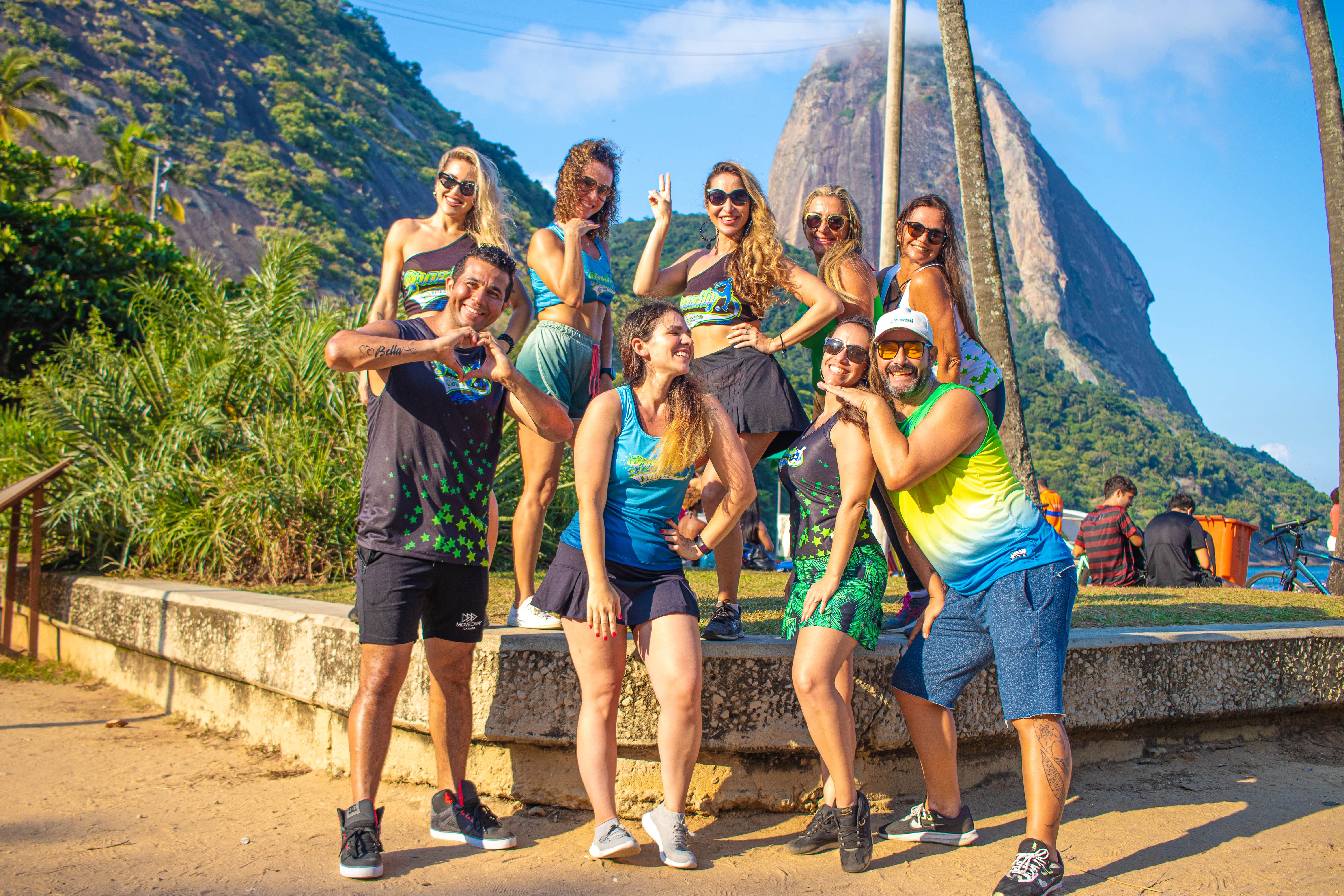 The Loneliness Epidemic: A Modern Challenge
In the 21st century, loneliness has become a critical public health issue. Various factors contribute to this phenomenon, including urbanization, increased screen time, and the decline of traditional community structures. Loneliness is not merely a fleeting feeling of sadness or solitude; it is a persistent state of emotional and social isolation.
The Impact of Loneliness on Health
Research has shown that loneliness can have profound effects on both physical and mental health. Prolonged loneliness is associated with increased stress levels, depression, anxiety, and even a higher risk of chronic diseases such as heart disease and diabetes. In fact, some studies suggest that chronic loneliness can be as damaging to health as smoking or obesity. This alarming reality highlights the urgent need for strategies to combat loneliness and promote social connection.
The Role of Gyms in Combating Loneliness
Gyms have long been recognized as places for physical fitness and health improvement. However, they can also serve as powerful hubs for fostering social connections and battling loneliness. For many, the gym is a place where individuals come together with shared goals and interests. Harnessing this potential for social interaction is crucial in addressing the loneliness epidemic.
The Brazilian Dance Revolution
Brazilian dance, with its vibrant and rhythmic styles such as samba, forró, and Brazilian funk, has gained popularity worldwide for its ability to bring people together through movement and music. These dances offer a unique combination of physical activity, cultural expression, and community building, making them a natural fit for gyms seeking to combat loneliness.
How Brazily Dance Promotes Community and Inclusion
Inclusivity: Brazily Dance is known for its inclusivity. People of all ages, body types, and backgrounds can participate and feel welcomed. This inclusivity helps break down social barriers that often contribute to loneliness.

Cultural Connection: Brazily Dance provides an opportunity for individuals to connect with the rich cultural traditions of Brazil. Learning about the history and significance of these dances adds depth to the experience and fosters a sense of belonging.

Physical Fitness: Brazily Dance is an excellent form of exercise that engages both the body and mind. The physical benefits of dance are well-documented, including improved cardiovascular health, increased flexibility, and enhanced mood through the release of endorphins.

Social Interaction: Brazily Dance classes and events encourage social interaction. Partnerships and group formations are common, promoting teamwork and communication. This social aspect can help individuals forge new friendships and combat feelings of isolation.

Stress Reduction: Dance is a powerful stress reliever. The rhythmic movements and music of Brazily Dance can reduce stress and anxiety, contributing to overall well-being.
Implementing Brazily Dance in Gyms
Integrating Brazily Dance into gym programming is a practical and effective way to combat loneliness and promote community and inclusion. Here are some steps gyms can take to make this happen:
Offer Diverse Classes: Gyms can offer a variety of Brazily Dance classes, accommodating different skill levels and dance styles. This ensures that everyone can participate and feel comfortable.

Inclusive Pricing: Make classes affordable and accessible to a wide range of individuals. Offer discounts for gym members or package deals for multiple classes to encourage participation.

Inclusive Environment: Create a welcoming and inclusive environment where all participants feel valued and respected. This includes hiring diverse instructors and staff who can relate to a broad range of gym members.

Community Events: Organize Brazily Dance events, such as dance parties, performances, or cultural nights, to further build a sense of community within the gym.

Promote Consistency: Consistency is key to building relationships and combating loneliness. Offer regular Brazily Dance classes to establish a reliable schedule for participants to follow.
Loneliness is a growing epidemic that has severe implications for both physical and mental health. Gyms have the potential to play a pivotal role in combating this issue by fostering a sense of community and inclusion. Brazily Dance, with its inclusive nature, cultural richness, physical benefits, and social aspects, offers a unique solution to this pressing problem. Gyms that embrace Brazily Dance can create spaces where individuals not only achieve their fitness goals but also find a sense of belonging, connection, and purpose. In doing so, they contribute to the fight against loneliness and promote holistic well-being for their members. So, let's dance our way to a happier, healthier, and more connected future!

FInd Out How You Can Bring The Brazily Dance Experience To Your Gym Or Studio Here!