Building Community and Social Connection through Brazily Dance: The Secret to Gym Membership Success Post-Pandemic
The COVID-19 pandemic has left an indelible mark on our lives. Beyond the health concerns and economic upheaval, it has significantly altered our social dynamics. The isolation and social distancing measures forced upon us have highlighted the fundamental human need for community and social connection. As we emerge from the pandemic, people are searching for ways to rebuild these connections, and gyms that understand this shift stand to benefit immensely. In this article, we'll explore why people are craving community more than ever, and how incorporating Brazily Dance into your gym's offerings can be the perfect solution to foster social connections and boost membership retention.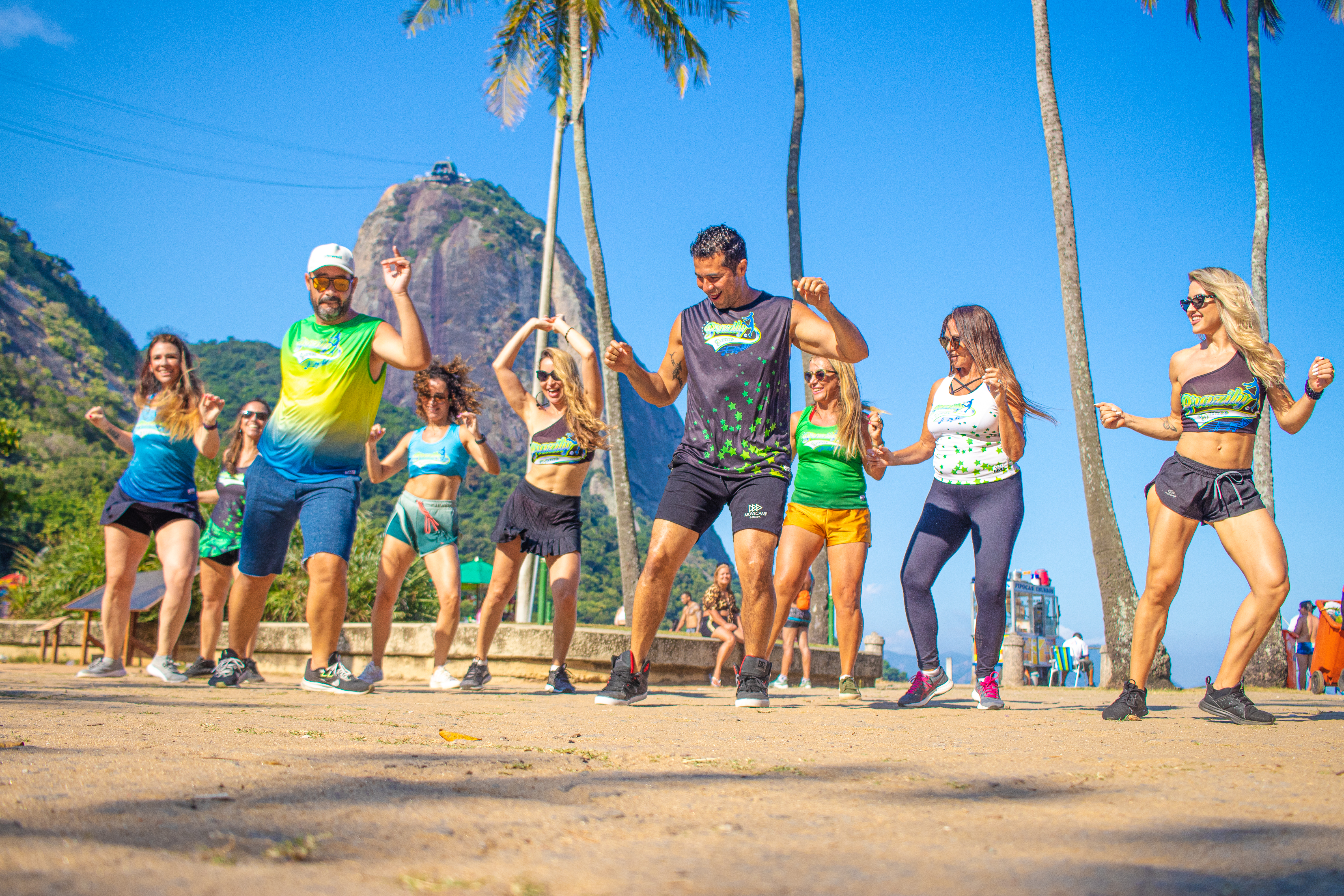 The Pandemic's Impact on Social Connection
The pandemic reshaped our lives in unprecedented ways. Lockdowns, social distancing, and remote work made it challenging to maintain our social lives. For many, it led to feelings of loneliness and isolation. Human beings are inherently social creatures, and our mental and emotional well-being depends on social connections. It's no wonder that as restrictions ease, people are seeking opportunities to rebuild and strengthen these connections.
The Role of Gyms in the Post-Pandemic World
Gyms have long been spaces not just for physical fitness but for building a sense of community. They have served as places where like-minded individuals come together to pursue their fitness goals, share experiences, and create bonds. However, the pandemic disrupted this communal aspect of gyms, with many members opting for home workouts to stay safe.
Now, as gyms reopen and people return to their fitness routines, they're looking for more than just exercise equipment. They want an environment that fosters social interaction and a sense of belonging. This presents a unique opportunity for gyms to evolve and cater to the changing needs of their members.
The Power of Brazily Dance in Building Community
One innovative way to create a sense of community and social connection within your gym is to introduce Brazily Dance. Brazily Dance is a dynamic and engaging activity that combines dance with the vibrant music and culture of Brazil. Here's why it's the perfect choice for bringing new members into your gym and building connections:
1. The Joy of Dance: Dance has always been a universal language that transcends barriers. Brazily Dance not only allows people to express themselves through movement but also provides a sense of joy and freedom. It's an activity that can be enjoyed by people of all ages and fitness levels.
2. Brazilian Music: Brazilian music is known for its infectious rhythms and melodies. It has a unique ability to uplift spirits and get people moving. Incorporating Brazilian music into your gym creates a lively and inviting atmosphere that encourages interaction and a shared experience among members.
3. Confidence Building: Many people feel self-conscious when trying something new, especially in a public setting. Brazily Dance offers a friendly and non-judgmental environment where individuals can build confidence in their dance skills and themselves. The supportive community that forms within the class helps boost self-esteem.
4. Group Dynamics: Brazily Dance classes are typically conducted in groups. This group dynamic fosters a sense of camaraderie as participants learn together, laugh together, and celebrate each other's progress. It's a powerful way to create lasting social connections.
5. Cultural Experience: Beyond fitness, Brazily Dance provides a cultural experience. Participants get to learn about Brazilian traditions, history, and customs, which adds depth to the overall experience and further enhances the sense of community.
Implementing Brazily Dance in Your Gym
Now that you understand the benefits of Brazily Dance in building community and social connections in your gym, it's time to consider how to integrate it into your offerings:
1. Qualified Instructors: Ensure that your gym has qualified Brazily Dance instructors who can provide high-quality classes and create a welcoming atmosphere for participants.
2. Diverse Class Schedules: Offer a variety of Brazily Dance classes at different times to accommodate members' schedules. This increases the chances of members participating and forming connections.
3. Social Events: Organize social events or dance nights where members can come together outside of regular classes to further strengthen their connections.
4. Marketing and Promotion: Promote your Brazily Dance classes and events through your gym's marketing channels to attract new members and create excitement within your current community.
As we emerge from the pandemic, people are seeking more than just a place to work out. They are looking for communities where they can rebuild their social connections and find support on their fitness journeys. Gyms that understand this shift and offer innovative programs like Brazily Dance stand a much better chance at attaining and retaining members.
Brazily Dance brings joy, music, confidence, and cultural enrichment to your gym, making it an ideal choice for creating a vibrant and welcoming community. So, if you're ready to take your gym to the next level and help people connect through the power of dance, consider adding Brazily Dance to your offerings.
To inquire about offering Brazily Dance at your gym and learn more about how it can benefit your community, visit www.BrazilyFitness.com. Don't miss this opportunity to transform your gym into a hub of social connection and fitness achievement.
Remember, in the post-pandemic world, it's not just about getting fit; it's about getting connected. Brazily Dance can help you achieve both goals simultaneously.
dance fitness
dance fitness instructor
boutique gym
boutique studio
fitness experience
dance fitness class
alternative to Zumba
dance class that isn't Zumba
How to make my gym stand out
How to bring more members to my gym
fitness instructors
dance fitness certification
online dance fitness instructor course
online dance fitness instructor training
dance fitness instructor certification
teach dance fitness
dance instructor
dance teacher
dance studio
how to make my gym stand out
how to make my dance studio stand out
how to improve retention at my gym
fitness instructor course
online dance training
how can I teach dance
How can I teach dance fitness
Brazilian dance
Brazilian fitness
Brazily Fitness
Brazily Dance