Empowering Lives Through Dance: How Fitness & Dance Instructors Can Inspire People to Embrace Confidence & Self-love with Brazily Dance
Fitness and dance instructors play a vital role in motivating individuals to lead fulfilling lives, achieve their fitness goals, and cultivate a positive body image. Dance, in particular, has proven to be an exceptional form of exercise that not only promotes weight loss but also boosts self-confidence and instills a deep appreciation for one's body. In this blog post, we will explore how fitness and dance instructors are in the perfect position to inspire people to live the lives they desire, and how the Brazily Dance program can be an ideal tool to help individuals lose weight, boost self-esteem, and love the skin they're in.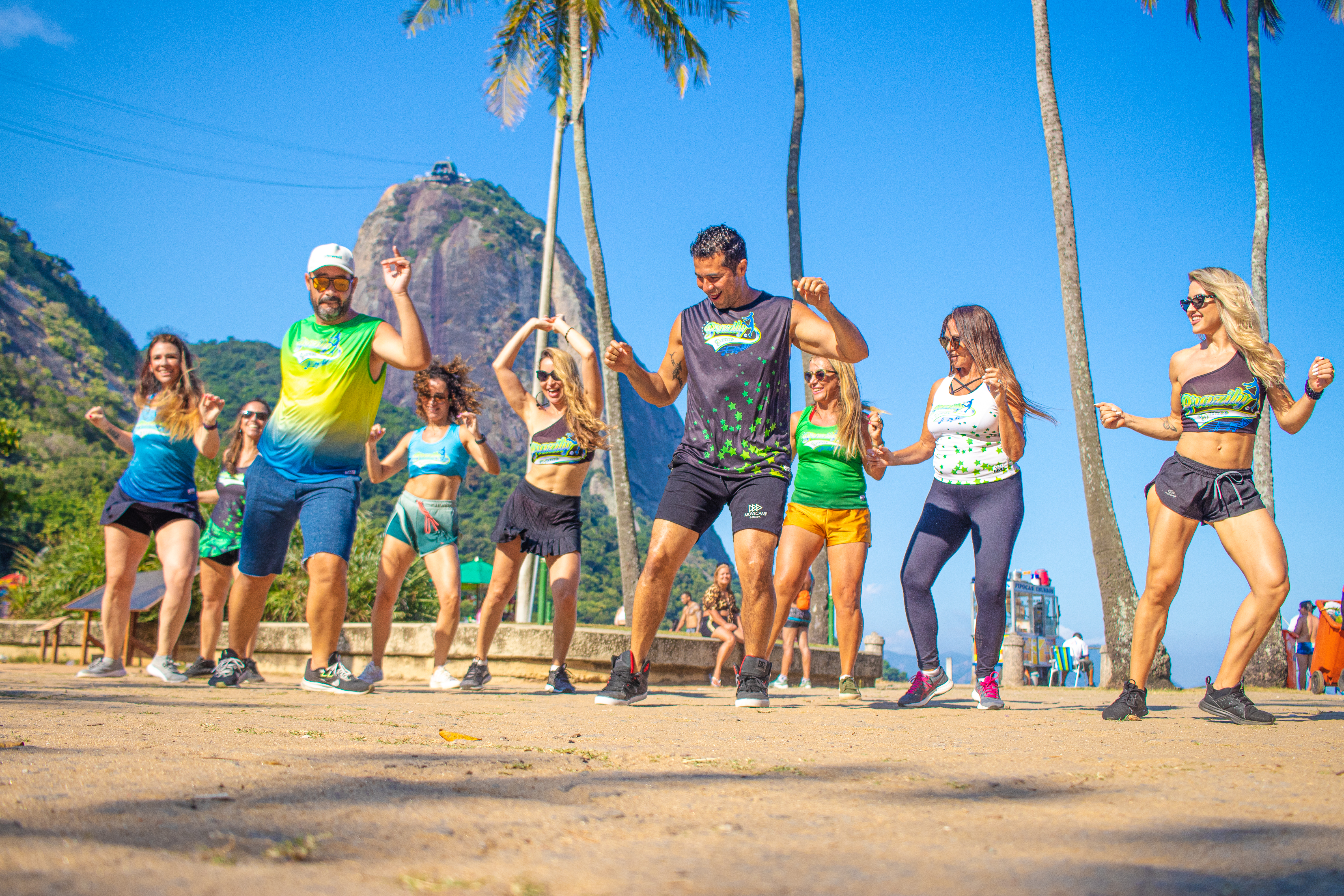 1. The Impact of Fitness & Dance Instructors on Individual Lives
Fitness instructors and dance teachers are more than just guides during workouts; they are mentors, motivators, and sources of inspiration. By fostering a supportive and encouraging environment, these instructors have the power to transform people's lives positively. They help individuals set and achieve realistic fitness goals, break through mental barriers, and build healthy habits that extend beyond the dance floor.
2. The Transformative Power of Dance as a Fitness Regimen
Dance, in its many diverse forms, has emerged as a popular and effective fitness regimen. Unlike traditional workouts, dance is engaging, expressive, and fun, making it easier for people to adhere to their fitness routines. It not only improves physical health but also offers numerous mental and emotional benefits. As dance instructors lead their classes, they create a safe space for participants to let go of inhibitions and embrace their individuality.
3. Brazily Dance: The Best Program to Teach & Inspire
Among the myriad of dance styles, Brazily Dance stands out as a highly effective program for promoting weight loss, confidence, and self-love. Drawing inspiration from Brazilian dance styles like samba, Brazilian funk, and axé more, Brazily Dance incorporates dynamic movements that target various muscle groups and enhance cardiovascular endurance.
a) A Vibrant Workout Experience: Brazily Dance sets itself apart by infusing lively music, rhythmic beats, and energetic choreography. Participants find themselves immersed in a vibrant atmosphere that sparks enthusiasm, making every session feel like a celebration of life.

b) Boosting Confidence: As dance instructors teach Brazily Dance movements, they empower participants to explore their bodies' capabilities and break free from self-doubt. This newfound confidence extends beyond the dance floor, influencing individuals' personal and professional lives.
c) Fostering Self-Love: Central to Brazily Dance is the idea of embracing one's body and learning to love it unconditionally. Instructors guide participants to focus on their strengths, not their perceived flaws, leading to a positive body image transformation.
4. The Holistic Approach: Mind, Body & Soul
Fitness instructors and dance teachers recognize the importance of addressing the holistic well-being of their students. Brazily Dance, being a multifaceted fitness program, aligns perfectly with this approach. Instructors emphasize the connection between mind, body, and soul, encouraging participants to build a healthy relationship with their bodies.
5. Success Stories: Real-Life Testimonials
To underscore the effectiveness of Brazily Dance in helping individuals achieve their fitness and self-esteem goals, featuring real-life success stories can be immensely impactful. By sharing firsthand accounts of how participants have transformed their lives through this dance program, potential learners are more likely to feel inspired and motivated to take part. You can find many testimonials showcasing the life-changing effects of Brazily Dance on our website: www.BrazilyFitness.com
Fitness and dance instructors hold the key to unlocking the potential within individuals and inspiring them to lead lives they truly desire. Brazily Dance, as a one-of-a-kind dance fitness program, facilitates weight loss, boosts confidence, and fosters self-love in a unique and uplifting way. By creating an inclusive and empowering space, dance instructors can help participants learn to love the skin they're in and embark on a journey of self-discovery, growth, and fulfillment through dance.
So, whether you're an aspiring dancer or someone looking to transform your fitness routine, embrace Brazily Dance, and let the rhythm of life lead you to newfound confidence and self-love. Step onto the dance floor, and let your body move to the beat of your heart, for it is in the rhythm of dance that true empowerment lies.